Website Versus Integration
If you are considering integrating MemberLeap with your existing website via a Membership Website, please note the transition from your website to webpages within MemberLeap will not be as seamless. We actually bundle our Website Packages to be more affordable, so you can provide a seamless website and back-end.
Website Created by MemberLeap
If we build a new website for you, the webpages that house the Admin Portal and Member Portal include the same header and footer displayed throughout the website, which makes it seamless.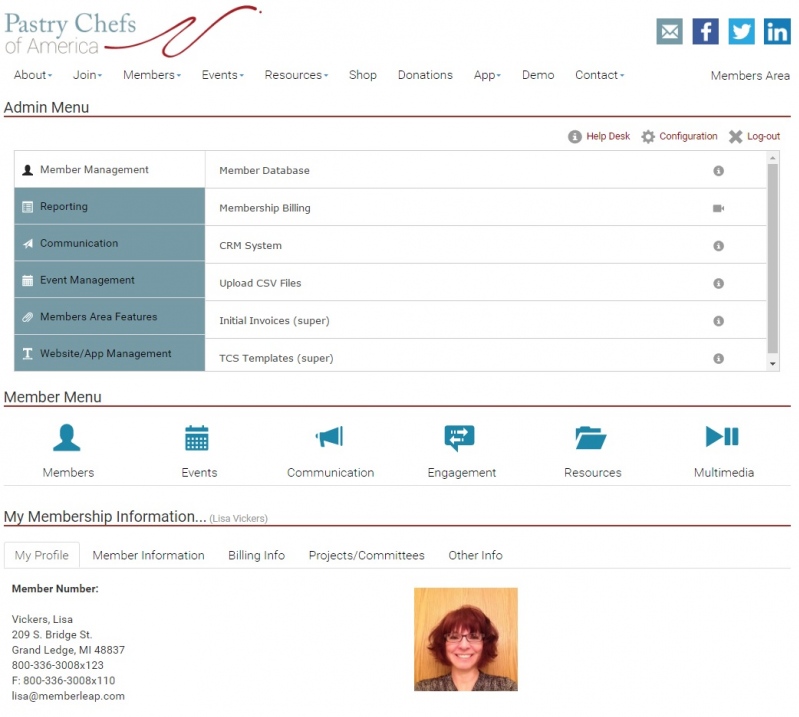 Membership Website Integrated With Your Existing Website
If you just want to integrate with your existing website, we can create a Membership Website. This site will include your logo at the top of the page with a link to your existing website's home page, so they can easily navigate back to your website.