Event Registration - International Safe Transit Association
Category View
Calendar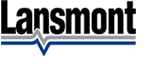 Over-the-Road Load Shift Investigative Case Study
10/19/17
Thursday, October 19th, 1:30pm-2:15pm EST
Eric Joneson
Vice President Marketing
Lansmont Corporation

A major brand owner was receiving feedback from their distribution facilities of abnormally high amounts of "dumped" loads upon arrival from their production facility. Dumped loads meant unit loads that completely tipped over during transport. This presentation will highlight some of the interesting investigative work that was initiated to determine whether abnormal dynamics were occurring during transport between the production facility and two specific distributors.
Takeaways:
• Effectiveness of playback video with audio, varying playback speeds to provide awareness of vibration variability during transport.
• Effects of normal braking on heavy unit loads.
• Impacts on material handling system due to improperly wrapped unit loads.
Biography: B.S. in Packaging from Michigan State University. Activities: ISTA Global Board of Directors - Past Chair; ISTA Technical Division Board Director; ASTM D10, US Random Vibration Expert for ISO-TC122-SC3-WG7; Editor International Journal of Advanced Packaging Technology (IJAPT); International Association of Packaging Research Institutes (IAPRI). Achievements: ISTA CPLP Professional, numerous technical presentations, publications and training sessions, Transportation packaging expert witness, Distribution measurement and analysis expert.

Registration Rate: $55 ISTA Member Discounted Rate: $0
You must be registered by 11:30am (EST) on October 19th to participate.
---
ISTA Asia Pacific Packaging Symposium
11/01/17 - 11/03/17
We are pleased to announce that the second
ISTA Asia Pacific Packaging Symposium
will be held
November 1-3, 2017 in Bangkok, Thailand
. This event is organized by the ISTA Asia Pacific Division Board and will be hosted by Kasetsart University Department of Packaging and Materials Technology.
Location: The Sukosol
477 Si Ayuthaya Road
Bangkok, 10400
---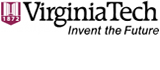 The Effect of a Non-Chemical Phytosanitary Treatment on the Packaging Integrity of Unitized Products to Prevent the International Spread of Invasive
11/16/17
Thursday, November 16th, 1:30pm-2:15pm EST
Marshall White
Professor Emeritus
Virginia Tech
In a global economy international product shipments have been a source of spreading invasive animal and plant species. The impact of these "invasives" are economic as well as a decline in human health and environmental quality. When international shipments of product are quarantined, the primary method of phytosanitary treatment is fumigation with methyl bromide. The pre-shipment and quarantine treatment of internationally shipped product is the second largest use of this fumigant in the US. Under international agreement the use of this ozone depleting and dangerous chemical is to terminate when an effective alternative treatment is identified. One targeted invasive, is the Mediterranean snail that has been detected in imported unit loads of packaged ceramic and marble tiles. The USDA Animal Plant Health and Inspection Service supported research at Virginia Tech to evaluate the use of steam and vacuum to heat sanitize the unitized and packaged tiles that were inoculated with this invasive snail species. The effect of steam and vacuum, using a 56 C for 30 minute treatment cycle, on snail morbidity and the properties of the tile, corrugated sleeves, shrink wrap, and gum labels was evaluated. The entire 775 kg unit load of tiles can be treated in about 50 minutes. Snail morbidity was 100%. By using a chamber design and vacuum, to control condensation and increase the speed of the treatment cycle, the physical and mechanical properties of the tile, paper and plastic packaging were not significantly altered by the treatment. The results indicate that this heat based treatment method can effectively sanitize certain packaged commodities that can tolerate temperatures in the 55 to 65 C.

Takeaway: Replacing an ozone depleting chemical with an environmentally benign and treatment to prevent the spread of invasive plant and animal species during global product shipment.

Biography: Education: BS in Packaging from Michigan State University. Activities: Vice-Chairman for ASTM subcommittee D10.25 on Palletizing and Unitizing of Loads, member of IoPP's Transport Packaging Committee, contributor to ISTA testing protocols for unitized goods.
Registration Rate: $55 ISTA Member Discounted Rate: $0
You must be registered by 11:30am (EST) on November 16th to participate.
---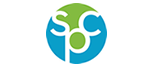 State of Sustainable Packaging
12/14/17
Thursday, December 14th, 1:30pm-2:15pm EST
Adam Gendell
Associate Director
Sustainable Packaging Coalition
When it comes to packaging sustainability, what matters most? There is no shortage of important issues, but prioritization is constantly shifting and evolving. This presentation gives an overview of the most current understanding of packaging sustainability considerations, including industry trends, regulatory happenings, and ways to contextualize and articulate the sustainability story of packaging.

Biography: Adam Gendell is the Associate Director of GreenBlue's flagship project, the Sustainable Packaging Coalition.. Adam's work with the packaging value chain touches on goal-setting, design considerations, and stakeholder engagement. Adam has developed and delivered training seminars for hundreds of packaging professionals, including the Coalition's Fall conference SPC Advance. Since joining GreenBlue in 2010 he has brought together stakeholder groups to lead work on topics ranging from life-cycle-oriented design to substantiation data for FTC-compliant recyclability claims. Most recently, Adam spearheaded a collaboration between packaging trade associations, recycling-focused NGOs, and government agencies to conduct a robust nationwide study on consumer access to recycling systems.He coordinates several Industry Leadership Committees and is a frequent speaker and writer on sustainability topics. In 2013 Adam served on the PAC NEXT Leadership Council.
Registration Rate: $55 ISTA Member Discounted Rate: $0
You must be registered by 11:30am (EST) on December 14th to participate.
---
ISTA TransPack Forum
03/20/18 - 03/23/18
We are pleased to announce that the 2018
ISTA TransPack Forum
will be held March 20-23, 2018
in San Diego, California.
CALL FOR SPEAKERS: Speaking at ISTA's TransPack Forum is a powerful opportunity to share your knowledge and inspire others. You'll receive industry recognition and network with experts and thought leaders from around the world. Learn more!
Location: Marriott Marquis San Diego Marina
333 W Harbor Dr
San Diego, CA 92101
Registration is Coming Soon for this event
---